No, I have not dropped off the face of the earth. And thank you very much for all your kind words for my weaving. As you may have guessed, I have been sucked even more thoroughly into that pleasurable morass known as weaving, probably in response to an unbearably long winter and to excessive stresses at work. (And we can also blame a touch of tennis elbow keeping me from spinning, and a touch of carpal tunnel kepping me from knitting.)

So what have I been weaving? Ohboyohboyohboy I am bouncing up and down in my chair, literally, I'm so excited to show you this. I am weaving this!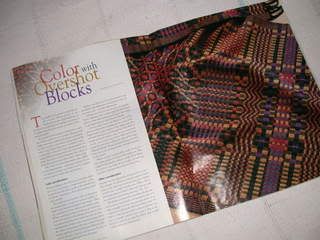 With these colors of JaggerSpun Zephyr!
And it's going along just ducky!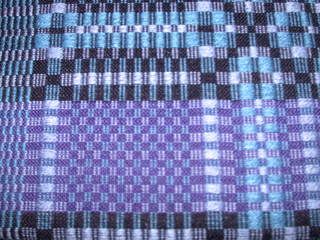 There are four repeats in the main body of the shawl, with borders on either end - I've just started the fourth repeat. Stay tuned!