Time to resolve the 2007 resolutions, you know, the ones over there in my sidebar (at least they are for another day or so). Here we go:
1. Put these resolutions in my sidebar. Done!
2. Reduce my stash of yarn and fiber by 10%. Nope, didn't happen; I can't imagine why.
3. Spin up and knit two projects (shawl, cardigan?) from Rhinebeck 2006 fiber in time to wear them to Rhinebeck 2007. This didn't happen either, but I know why: babies. My friends had six babies among them this year and I knit for every single one, which wasn't in the plan.
4. Knit something from the yarn I acquired at Emily's Needlework's 2006 Midnight Madness Sale in time to wear it to the 2007 Midnight Madness Sale. Well, I didn't finish anything in time to wear it to the 2007 Midnight Madness Sale, but I did wear my Minimalist Cardigan, the yarn for which I bought at Emily's more than a year ago. Besides, I didn't buy any yarn this year at the sale; somebody scooped up the only stuff I really wanted!
5. Knit a Hanne Falkenburg Mermaid jacket. Didn't happen.
6. Design and knit a sweater with many colors. I think the Modernistic Log Cabin Blanket ought to count for this one.
7. Design and knit a sweater with cables and textures. Didn't happen.
8. Knit one damned pair of socks, just to see what all the excitement is about. Done!
9. Knit these items for charity: an afghan, five kids' hats, a kid's vest, and something for the annual Athol Bird and Nature Club auction. Five hats for adults finished! But the rest … nope.
10. Create the Fernsworthy design, whatever that is. Didn't happen.
11. Learn to crochet and crochet one successful project. Didn't happen.
12. Lose 10% of my weight. Didn't happen, to put it mildly.
13. Cut the miles I drive by 10%. Well, I lost track when I bought another car, but up until that point I was down about 17% in miles driven over last year. I count this as a success.
14. Reduce my use of electricity by 10%. I ended the year down 8.5% in kilowatt-hours; not bad, I'd say.

15. Read 10 non-knitting books. Done! And way more!
16. See 10 movies in a theatre. I ain't going to do this. Movies are boring and overwhelming at the same time; I'd rather live in real life, thank you.
17. Attend 10 cultural events (plays, concerts, etc.). Yep!
18. Find and document 10 new sites of rare species in Massachusetts. Yup, I found ten - all dragonflies. I'm good at this.
So what did I learn from doing this? That probably I shouldn't make unrealistic resolutions, like reducing my stash or my weight. On the other hand, making resolutions really did help remind me to do some tasks, like cutting down on electricity use or miles driven, or reading some mind-stretching books (meaning not fiber-related).
Will I do this again for 2008? No, except that I am resolving to spin every day in January. In February, maybe I'll make another resolution for just that month. One month at a time I can handle - more than that, apparently not.
I did, however, knit and spin and weave a lot in 2007. To prove it, here's a lot of photos of most of what I accomplished. And Happy New Year to all of you!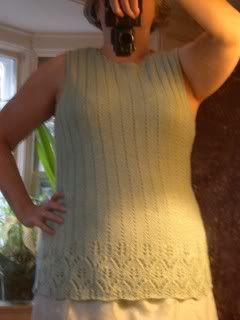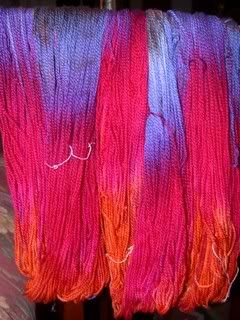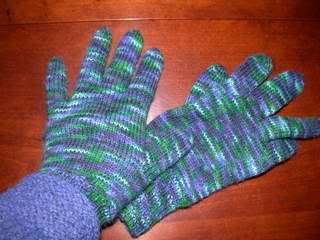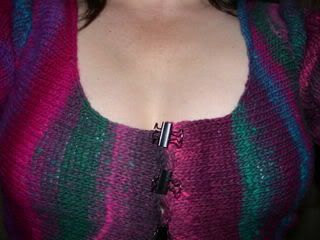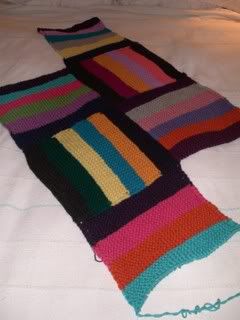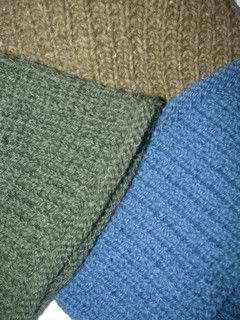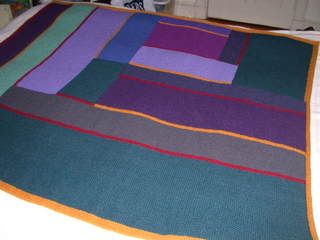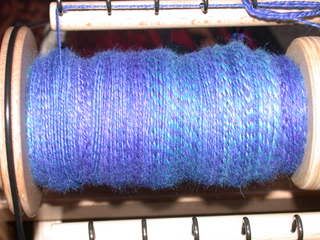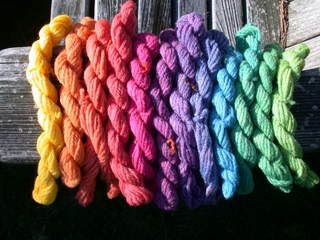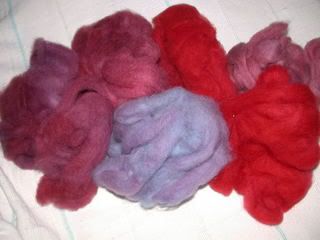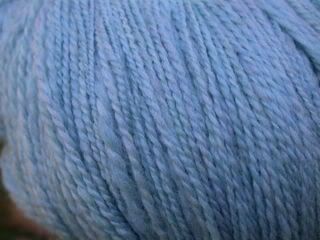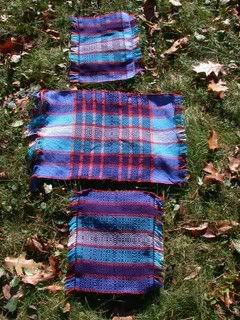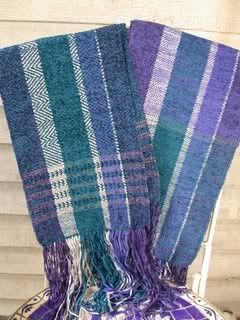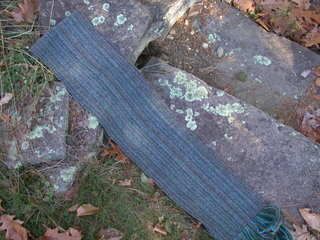 Not a bad year, I'd say!