The state of the garden, in three bullets:
The Good....The broccoli has little brocs.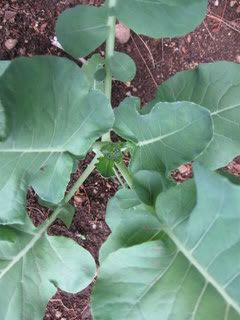 The peony is gorgeous.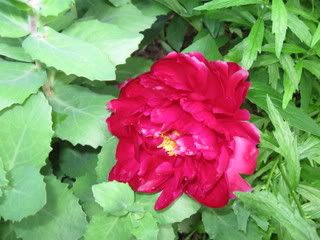 The porch plants look great.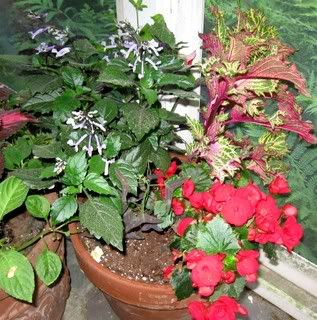 The Bad....I think the slugs got to the basil. I've never seen basil look this bad.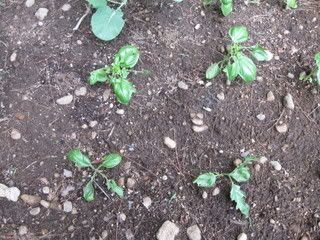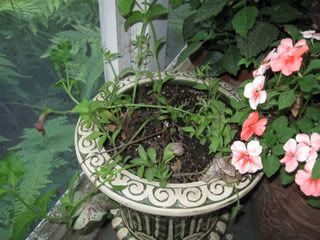 This was my caladium-and-red-petunia pot on the porch. I cannot keep a caladium alive for beans - anybody have an idea why?