Passion. Courage. Character. The Linnet struggles to express herself through knitting, with occasional excursions into chasing rare species. And considerable blather.
Monday, January 22, 2007
It Was an Exciting Game....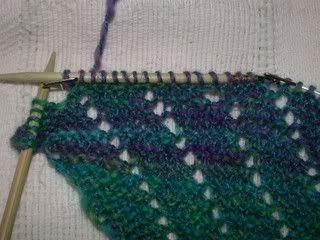 ...as you can see by my wavering yarnover there third from the left. And, of course, the Patriots lost, alas.