My spinning secret pal sent me this adorable birthday card, which she made herself, and an equally adorable llama pin. Thank you, whoever you are!
They're resting on my handspun shell, which has passed a critical test - I took it off the needles and measured it for width, when it was about 8 inches high. It passed the test - whew!
I love the texture of the plain old stockinette.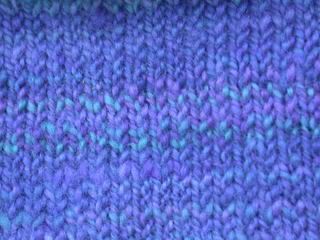 Finally, a pansy, just because it's pretty.