Despite the fact it's a beautiful warm weekend...
Despite the fact I bought the new book A Fine Fleece this week, and it has brought back my enthusiam for casting on something new... I don't know what yet, but there are a few piles on my bed, dug out of the stash, which is a good thing. Go buy the book, it's worth the $30.
Despite seeing Pat's lambs last night...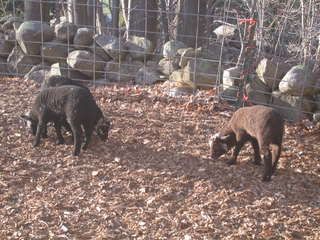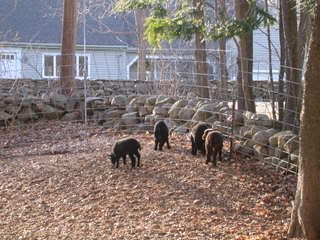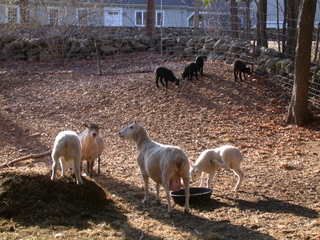 I'm cranky. Out of sorts. Questioning my role in the universe. Not Happy. The fact I just jammed something sharp under my left thumbnail whilst cleaning around the microwave didn't help. Nor does the fact that I really, really need to cut my hair - it's down to my shoulder blades and doesn't look good - and I hate getting my hair cut, it makes me feel as though I'm incapable of keeping up with the female standards in this society, which is true, but also beside the point. Work is still a slog of unbearably boring proportions. I need more people time - anybody wanna get together and knit? Spin? (assuming my frigging thumb heals) (oh! I forgot! I've applied to go to
SOAR
, I really hope I get in, I need a fiberish vacation) Weave?
Anybody?
I'm really tired of being this out of sorts constantly.